White Water Creek Kayaks
Large Volume White Water Kayaks for Paddling Large Rivers and Steep Creeks
A fast creeker hull design with lots of bow rocker and a wider tail for great speed when negotiating obstacles and big water! Equipped with CORE WhiteOut outfitting.
CORE Creek Seat – Roto Moulded Tank Style
Safety Step-Out Wall – with Easy-Grip Handle
CORE Leg Lifter Control with 7.5cm of elevation
Ratchet Adjustable Backband
Multi-part Adjustable Thigh Braces
Multi-Adjustable WhiteOut Hip Pads
Bulkhead Foot Brace System – with Foam Padding
A fast and agile whitewater kayak perfect for taking on some bigger whitewaters.
Creek seating system
Full plate bulkhead footrest
Carry handles
Fast hull design
White water creek boat.
Unity seating system

Floating backrest

Suregrip thighbraces

Adjustable creek footbrace

Front and rear floatation bags

Drain plug

Powerseat compatible
The Dagger Mamba's planning hull provides speed alongside a large amount of rocker allowing you to punch through holes and boof with ease.
Dagger Mamba Contour Ergo Creeker Outfitting
Contoured hip pads, leg lifter, storage stray
Adjustable backrest
Thighbrace mounted double ratchet adjustment
Mini-cell foam pillar buoyancy
5 anodised aluminium grab handles
Call Us For Price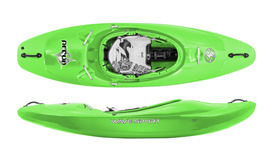 Recon handles creeks and rivers efficiently, confidently and safely and allows paddlers to push their limits.
CORE WhiteOut Outfitting System
Forward Ratcheting Backband
Quick Fore/Aft Seat Adjustment
Auto-Adjusting Bulkhead Footbrace with Foam Padding
Call Us For Price