Roof Rack Accessories
Southampton Canoes stock a range of roof rack accessories such as straps, roof rack pads and locks.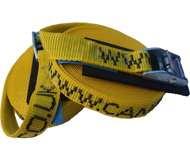 CSG Roof Rack Straps
The CSG Roof Rack Straps are sold as a pair and feature an alloy buckl with a neoprene pad to prevent damage.
25mm wide
Alloy buckle
Neoprene protection pad
3m and 5m lengths available
Sold in pairs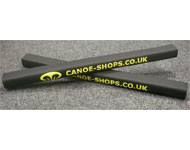 CSG Roof Rack Pads
Roof Rack Pads for protecting your canoe or kayak and to vibrations when driving.
Foam core
Heavy duty polyyester cover
40cm & 80cm lengths
Sold as a pair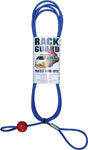 Rack Guard Security Cable
The Rack Guard security cable secures your kayak to your roof rack without the need for a padlock. Perfect for deterring opportunist thief's.
4m Length
Plastic coated high-strength steel cable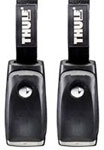 Thule Lockable Straps 4M
Pair of lockable roof rack straps with a steel core wire to prevent it being cut. These are perfect for securing your kayak to your roof rack and deterring opportunist thief's.
The light weight aluminium buckle
Protective buckle cover to avoid scratches and marks on your kayak.
The strap contains a highly durable steel core wire which protects against cutting.
It's possible to tighten the strap both when open and locked.
Length: 2x400 cm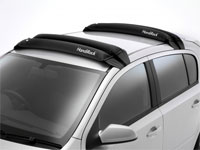 Handi Rack Inflatable Roof Rack
The Handi Rack is an inflatable roof rack that can be easily fitted in minutes to most cars. It has a load capacity of 80kg and is ideal for carrying kayaks, surfboards etc.
3m roof Rack straps included.
Fits almost all cars
Comes in a Storage bag.
Hand Pump included.