Dry Bags & Containers
Keep your belongings dry when kayaking and canoeing with a dry bag or container.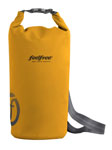 Feelfree Dry Tube
Quality dry tube with a roll down seal and securing clip.
Roll-Down Dry Seal Closure.
Tough PVC Tarpaulin Fabric.
Heavy Duty 19 ounce Vinyl Bottom.
Adjustable shoulder strap.
Available in 3, 5, 15 & 30L sizes
Colours: Yellow, black, blue, blue sky, red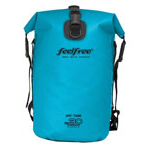 Feelfree Dry Tank
Large volume dry bag with backpack straps, perfect for keeping all your kit dry on paddling trips.
Tough PVC Tarpaulin material.
Padded Lumbar support.
Padded shoulder straps.
Quick release buckle.
Top locking strap for extra security.
Detachable zip pouch with Velcro attachment
Available in 15, 30, 40 & 60 Litre sizes.
Colours: Blue, black, red, olive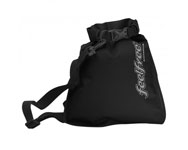 Feelfree Inner Dry Flat
Small dry bag with a roll down seal and clip. These bags are great for keeping small belongings dry such as keys and your wallet.
Shoulder strap
5 & 15L sizes available
Call Us For Price
Palm Classic Midweight Dry Bags
Midweight dry bags with a roll down closure and D-ring clip for keeping your items dry.
Welded seams
Carry strap
roll down closure
Palm River Trek Dry Bag
Large volume dry bags with backpack straps.
600D PVC material
PVC Tarpaulin reinforcement
Ballistic cloth base
Shaped shoulder straps with wicking mesh
Reinforced side carry handle
Lockable D-rings
50, 75, 100 & 125L sizes available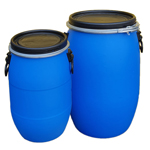 Watertight Barrel
Watertight barrel for keeping your kit dry whilst canoeing.
30 & 60L sizes available
Wateright lid seal
Side carry handles
Aquapac Electronics Case
Waterproof case that is perfect for keeing your phone or mp3 player dry.
Waterproof to 165ft/50m
All buttons can be used though the case
Also protects from dust, dirt and sand.
The seams are high-frequency welded to form a super-strong bond.
Sizes:
Mini - Iphone 5 & Iphone 6.
Small - Samsung Galaxy S5 & Note.
Large - Iphone 6 Plus.
Aquapac Key Master
Waterproof case that is perfect for keeping small items dry such as keys, money and credit cards.
Waterproof to 165ft/50m
Use all buttons and switches through the case
The seams are high-frequency welded to form a super-strong bond.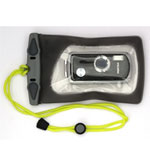 Aquapac Mini Camera Case
Waterproof camera case that allows you to take photos whithout having to remove the camera from the case.
Tough acrylic lens for top-quality photos and extra protection.
Operate all controls easily through the supple TPU material.
The seams are high-frequency welded to form a super-strong bond.
Supplied with 3 x 2g desiccant sachets to absorb condensation in humid climates