Equipment For Touring & Sea Kayaking
Sea Kayaking Accessories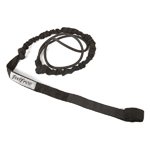 Keep your paddle safe and secure by using a paddle leash. When paddling sit on tops with the family or when in high winds and rough seas you can easily end up letting go of your paddle!
Belcro attachment point
Bungy design for extended reach
Tied internal bungy protected with outter sheath
North Water Bungy Paddle Leash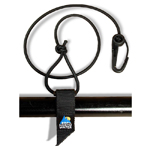 The Northwater bungy paddle leash is a great wat to easily connect your paddle to your boat so it can't get lost.
Large 80" range of motion.
velcro overlay with redirect closure
Tied for added reliability
Large Thumb snap hook opens with cold or gloved hands
North Water Coil Paddle Leash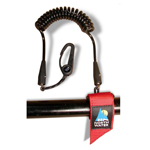 Whether you're taking a selfie, munching a snack or reeling in the big one, your coil leash will keep your paddle by your side.
Robust coiled lanyard maximizes movement and keeps it out of the water.
Coil extends from 18" to 66"
Large attachment Hook opens easily with cold or when wearing gloves.
North Water Paddle Scabbards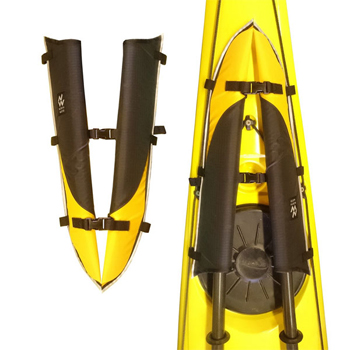 Store a spare paddle on the foredeck of your kayak with the North Water Paddle Scabbards. Featuring a streamlined design the North Water Paddle Scabbards allow wind and waves to cleanly pass by keeping the spray off your face.
Attached firmly to the deck lines for low profile and security in Surf.
Extra-long to accommodate any size paddle, boat length and paddler
Reflective Trim adds visibility to your boat in low light conditions
Length: 20", Opening: 3"W x 1.5"H, Weight: 265 g
North Water Paddle Britches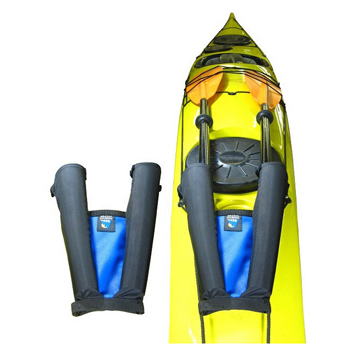 Store your spare sea kayak paddle on the foredeck within a safe and easy reach. The Northwater PaddleBritches are easily removable and their low profile keeps deck wash out of your face.
The tapering minimizes deck wash disruption and spray in your face.
Tapered polyethylene sleeve stiffener allows your paddle to effortlessly slide in every time.
Attach and move from boat to boat quickly and easily without untying deck lines.
Beluga Inflatable Paddle Float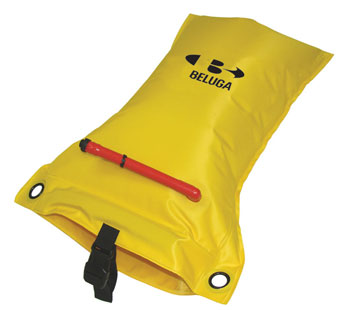 The Beluga Inflatable Paddle Float has been designed with two separate chambers to provide extra reliability and safety to the float is one side was to fail.
The 200-denier abrasion resistant material creates a more durable float for all year use. Designed with a quick release leash you are able to easily and simply secure the paddle shaft when in use.
Beluga Standard Foam Paddle Float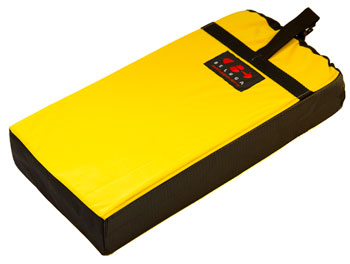 The Beluga Standard Paddle Float is constructed of 2 slabs of Microcell Foam at 1 ¼ inches thick. This provides an excellent, simple to use and buoyant platform which your paddle blades can slip into securely. The Securing leash ensures a firm and solid hold on your paddle shaft allowing you to easily slip back into your craft.
Vibrant 200-denier nylon cover
P.V.C. mesh for quick draining
Dimensions: 45 cm x 23 cm x 8 cm
Beluga Deluxe Microcell Paddle Float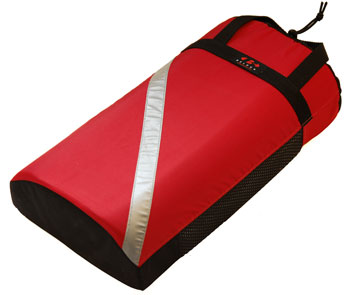 The Deluxe Microcell Foam Paddle Float is an essential bit of kit that all paddlers should take on the water with them. The Deluxe Microcell Paddle Float can be stored nicely onto the deck when not in use, this way it's always ready to use right when you need it most.
Dimensions: 17,5" x 9" x 4" (44 cm x 23 cm x 10 cm)
Northwater Four Play Paddle Float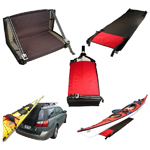 This multi-use paddle float is amazing in its simplicity. It combines several very useful products into one.
Can be deployed from either end.
Protect your car
Use as comfortable Seat with Back
works as a kneeling pad when cooking
Reflective Webbing for visibility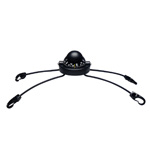 The Silva 58 Kayak Compass is a very stabile compass for all types of vehicles and kayaks. The 58 Kayak is a rugged compass for flush mount. The flat bottom plate makes no need for making big holes. The 58 Kayak can either be mounted with screws or the shock cord kit.
Lightweight
Waterproof
Steady mounting
Dimensions: 85 x 55 x 72 mm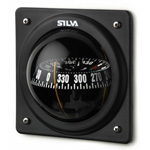 A high quality deck mounted compass that has been the compass of choice for sea kayakers for many years. Designed to fit compass recess in most sea kayaks including the, Perception Essence, Northshore Atlantic, Valley Etain and most modern composite kayaks.
Injection molded plastic
Weight: 23 g
Patented 3-chamber design
Pealess' faultless performance
Penetrating 115 decibels
Lanyard for attachment
NRS HydroLock Map Case - Medium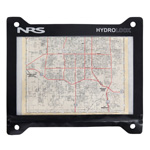 NRS HydroLock Map Case helps you navigate with ease. Just fold your map to the right section, seal it inside, secure it to your boat, and go!
The HydroLock zip seal provides a totally waterproof closure
A clear window to see both sides
Corners attachment points
Interior window (cm) - 38 L x 30.5 W
Overall (cm) - 48 L x 35 W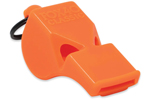 The Fox 40 whistle has a patented three-chamber design and no moving parts. This enables its sound to be heard well above man-made and environmental noise to attract attention in emergency situations.
Injection molded plastic
Weight: 23 g
Patented 3-chamber design
Pealess' faultless performance
Penetrating 115 decibels
Lanyard for attachment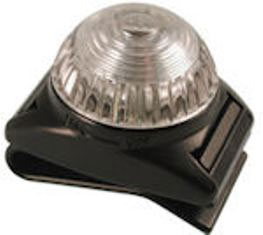 Extremely bright, tough and lightweight canoe and kayak lights approx 40mm x 30mm. Simply unscrew the battery compartment and flip the battery to select constant beam or flashing light settings.
Waterproof to 100m
Visible to 1 mile
Flashing strobe or constant beam functions
Clip onto clothing or thread onto straps
Available in Red, White or Green colours.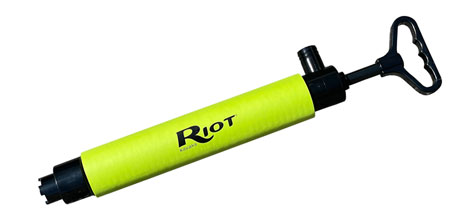 Don't take a bath in your boat! A swamped craft is as dangerous as it is uncomfortable. This floating bilge pump can bail out your boat and bail you out of a bad situation in no time.
No hose necessary.
The full length foam float.