Canoe & Kayak Trailers
Motiv Branded Trailers That Can Be Adapted To Meet Your Needs
Southampton Canoes are able to supply a range of trailers for transporting fleets of kayaks and canoes as well as trailers to carry single kayaks that may be too large to transport on your roof rack such as the larger Hobie models. The right trailer often depends on many factors such as:
The number of canoes / kayaks to be transported
Maximum weight capacity
Braked or Unbraked
Dedicated canoe/kayak trailer or multi-purpose trailer
Please contact us on 023 8086 1341or via Email for advice on the best trailer for your needs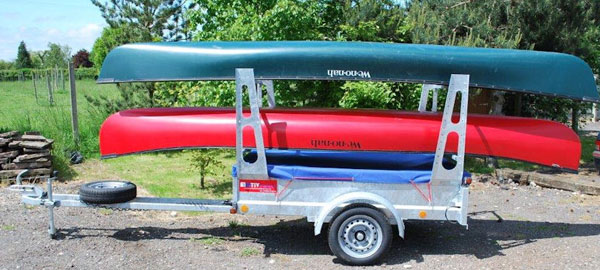 Canoe trailer for transporting multiple sea kayaks, tandem Sit On Tops or a couple of canoes. These popular trailers can also be used as an everyday box trailer.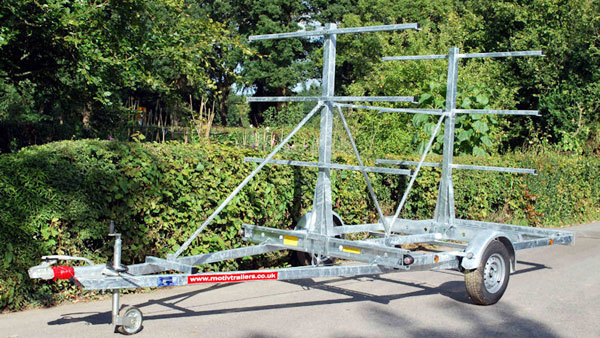 Trailers for transporting 8 open canoes or up to 18 sea kayaks. These trailers are popular with activity centres, hire operators, schools and scout groups.