Palm Impact
The Toughest Bungee Whitewater Spraydeck
The Palm Impact spraydeck is one of the toughest spraydeck designed for the biggest waters
£101.96 (RRP £119.95 - Saving £17.99)
Details
Features
Sizing
Delivery
Palm Impact
The Palm Impact spray deck is Palm's 'premium' bungee deck. Using 9.5mm shockcord the Impact deck grips your boat tight, allowing you to paddle big rapids and drops without the worry of an unexpected implosion. Palms 'O-ring' seal and 'jersey neoprene' tunnel provides a comfortable stretchy fit that doesn't slip down when you're paddling.

The reinforced rim reduces wear making for a long lasting deck to see you through the coming seasons, while still being easy to stretch over your cockpit rim in all conditions even in the freezing winter waters.

Available in a range of tunnel and deck sizes. The Impact will provide the best fit for your body and white water kayak.
Features/Spec
4 mm Small Diamond CR deck
KNytex and Supratex CR neoprene rim
Jersey and mesh neoprene waist
Weight 771 g (R4' M/L)
CR neoprene tunnel with O-ring seal
Triple Glued' blind stitched and Melco taped seams
Shockcord 9.5mm elastic shockcord double sewn
3/4 length dry-lip
3 dimensional deck shape
Sticky Gripsil on cockpit lining
38 mm webbing release loop with attachment clip
Size Guide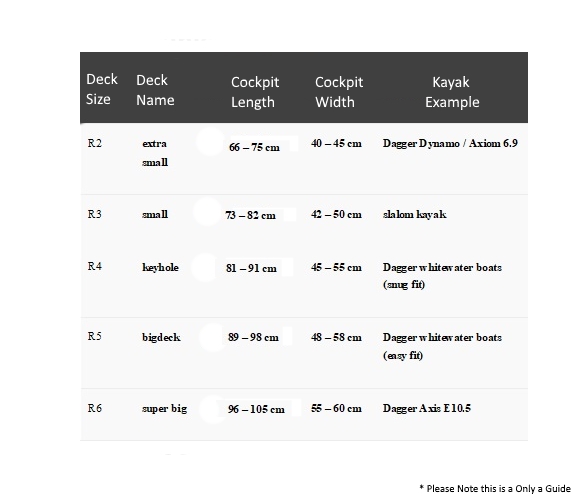 Please call us on 02380 861341 if you have any questions about the Palm Impact