Fun Kayaks Fishing Pro 10
An Affordable Fishing Kayak Package
A lightweight, compact fishing kayak with plenty of excellent features. The Fishing Pro 10 is lightweight, short and easy to carry, making it simple to store and transport on a standard car roof rack.
Deluxe Package: Call Us For Price
Details
Features
Spec
Colours
Packages
Accessories
Delivery
Fun Kayaks Fishing Pro 10
The Fun Kayaks Fishing Pro 10 offers a higher spec option with more advanced features over the Fun Kayaks Cruise. The Fishing Pro 10 is a 10ft long fishing kayak kitted out with everything that you need to get you on the water. Capable of covering small distances to your local fishing spots both inland on rivers and lakes but also along the coast line.

The 10ft hull design allows the boat to track in a straight line and be easily manoeuvred with the built in rudder kit. Providing a confidence inspiring stable platform while paddling or static when fishing meaning you can focus on your catch and not worry about the boat being tippy on sheltered waters. 

This fishing kayak comes fully equipped to get you out on the water with rod holders, Adjustable foot pegs and multiple storage hatches. Two flush mounted rod holders located behind the seat make sure that you can paddle freely without having rods in the way of your paddle strokes when traveling to your prime spots.

Adjustable foot rests enable you to have the versatility to customise the resting position to optimise your comfort and connectivity with your feet and the boat. This allows you to have a firm platform for your feet which can be adjusted for whoever uses the boat. The conveniently placed tackle pod located between your legs in the cockpit means that you can store tackle, bait or any other small items which you may need while on the water. The large hatch at the front of the boat is perfect for holding food and refreshments for when you land on sore to have lunch and the storage well at the back of the boat is accessible while on the water perfect for storing a large drybag holing spare clothing for if the weather was to change.

Confidently placed bow, stern and side carry handles enable you to lift the boat with confidence onto the roof of your car or when lifting it onto a kayak trolley to roll down to the water's edge.

The Fun Kayaks Fishing Pro 10 comes with Scupper plugs included and the self-draining holes allow the kayak to drain any water on the top deck. This means that you can easily continue paddling after a capsize making it easier and safer for a self-rescue. This alongside paddle park bungees allow you to secure your paddle when not paddling or storing the kayak. We would recommend a paddle leash to secure the paddle while paddling in case it is dropped for any reason.

The Fun Kayak Flow Pro 10 is manufactured from LLDPE plastic. Whilst the very best kayaks in the world are made of MDPE & HDPE grade plastics, LLDPE offers an alternative with the benefit of a lower overall cost for beginners.

The Fun Kayaks Fishing Pro 10 Deluxe Package includes a comfortable Fun Kayaks Deluxe Backrest, Riot 2pc Economy Alloy Kayak Paddle and rudder kit. This package deal means that you can pick up everything you need to get the fishing kayak out on the water the same day, alongside the addition of a general purpose Buoyancy Aid which can be purchased alongside the kayak.

The Rudder kit is toe controlled meaning that you can manoeuvre the rudder fin left or right by pressing down on the top of the foot peg making it very easy to operate when in use. When not in use the rudder can be secured by a bungee on the top of the deck.

Overall the Fun Kayaks Fishing Pro 10 is a great fishing kayak for someone looking to get out on the water with a multiple feature kayak at a low price with plenty of storage and comfort through the adjustable foot pegs and deluxe seat. The various features allow you to get on the water as soon as you collect the boat without having to fit extra rod holders or storage areas.

Available in three colours; Galaxy, Camo, Yellow.
Features
Bow & Stern Carry Handles
Side Webbing Carry Handles
Elasticated Rear Storage Area
2x Flush Mount Rod Holders
Paddle Park
Centre Hatch Console
Bow Storage Hatch
Over-stern Rudder System
Self Draining Scupper Holes
Dimensions
Length: 310cm
Width: 76cm
Height: 38cm
Weight: 24kg

Manufacturers Weight Capacity: 140kg

Optimum weight capacity may differ - please contact us if you are unsure about the suitability of the Fun Kayaks Fishing Pro 10 for your weight
Fun Kayaks Fishing Pro 10 Deluxe Package
Package Includes
1x Fun Kayaks Fishing Pro 10 Kayak
1x Fun Kayaks Deluxe Backrest
1x Riot 2pc Economy Kayak Paddle - 220cm
Recommended Accessories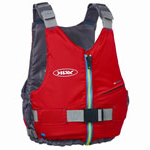 The Kallista is a simple, safe and comfortable buoyancy aid for a range of paddling including kayak fishing, touring and sit on top kayaking.
Price £44.95 (RRP £49.95 - Saving £5.00)
Please call us on 02380 861341 if you have any questions about the Fun Kayaks Fishing Pro 10