Fun Kayaks Cruise Angler
Compact Sit On Top Fishing Kayak
A lightweight, feature-packed, compact fishing kayak that's also great for general light touring. The Fun Kayaks Cruise Angler's compact size makes it easy to transport and store. Suitable for use on inland waterways and sheltered coastal conditions.
Deluxe Package: Call Us For Price
Details
Features
Spec
Colours
Packages
Accessories
Delivery
Fun Kayaks Cruise Angler
The Fun Kayaks Cruise Angler is a solo fishing kayak which is kitted out to get you on the water straight out the bag. 
The hull design has been created to provide a stable platform allowing you to concentrate on fishing without the worry of capsizing on sheltered waterways. 
The 10ft hull length is easy to paddle and manoeuvre no matter your skill level. Perfect for fishing on slow moving rivers, estuary's and sheltered coastline.

This fishing kayak comes fully equipped with four flush mounted rod holders. Allowing you to place your rods two behind you and out of the way of your paddle while finding the ideal fishing spot and then the two rod holders placed in front of the cockpit enable you to store your rods in close reach when rebaiting. An additional Swivel rod holder is included in the package which can be mounted above the drink holder for an accessible rod holder option.

Moulded foot rests provide a firm platform and comfortable platform for a connected position while paddling. Off the water the confidently placed grab handles enable you to lift the boat with confidence when car topping the boat or lifting it onto a kayak trolley to roll down to the water's edge. Two storage hatches located between your legs and at the bow of the boat enable you to take your lunch on the water with you in a dry bag for easy access and store any extra equipment safely and securely within the hull of the boat. A large storage well at the rear of the boat is perfect for storing spare clothing such as a cagoule in case the weather begins to change while on afloat.

The Fun Kayak Cruise comes with Scupper plugs included and the self-draining holes allow the kayak to drain any water on the top deck. This means that you can easily continue paddling after a capsize making it easier and safer for a self-rescue. This alongside paddle park bungees allow you to secure your paddle when not paddling or storing the kayak. We would recommend a paddle leash to secure the paddle while paddling in case it is dropped for any reason.

The Fun Kayak Flow Duo is manufactured from LLDPE plastic. Whilst the very best kayaks in the world are made of MDPE & HDPE grade plastics, LLDPE offers an alternative with the benefit of a lower overall cost for beginners.

The Fun Cruise Deluxe Package includes a comfortable Fun Kayaks Deluxe Backrest, Riot 2pc Economy Alloy Kayak Paddle and a swivel rod holder. This package deal means that you can pick up everything you need to get the fishing kayak out on the water the same day, alongside the addition of a general purpose Buoyancy Aid which can be purchased alongside the kayak.

Overall if you are looking for a simple easy to use fishing kayak which doesn't break the bank then the Fun Kayaks Cruise Angler is for you. Being easy to manoeuvre and tracking well for its length you can paddle with confidence to your fishing spot without having rods get in the way. Once in place you can feel stable and safe to begin fishing in your local sheltered waterways inland or around our coast line where larger boats cannot. 

Available in three colours; Galaxy, Camo, Yellow, Red.
Features
Bow & Stern Carry Handles
Side Webbing Carry Handles
2x Storage Hatches
Elasticated Rear Storage Area
4x Flush Mount Rod Holders
1x Swivel Deck Mounted Rod Holder
2x Paddle Parks
Self Draining Scupper Holes
Dimensions
Length: 275cm
Width: 78cm
Height: 38cm
Weight: 22kg

Manufacturers Weight Capacity: 120kg

Optimum weight capacity may differ - please contact us if you are unsure about the suitability of the Fun Kayaks Cruise Angler for your weight
Fun Kayaks Cruise Angler Deluxe Package
Package Includes
1x Fun Kayaks Cruise Angler Kayak
1x Fun Kayaks Deluxe Backrest
1x Riot 2pc Economy Kayak Paddle - 220cm
Recommended Accessories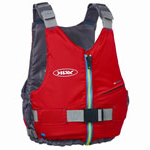 The Kallista is a simple, safe and comfortable buoyancy aid for a range of paddling including kayak fishing, touring and sit on top kayaking.
Price £44.95 (RRP £49.95 - Saving £5.00)
Please call us on 02380 861341 if you have any questions about the Fun Kayaks Cruise Angler