Accessories & Spares for Inflatable Kayaks & Canoes
Spare parts and pumps for your inflatable canoe or kayak.
Hand Pump - 2 x 2L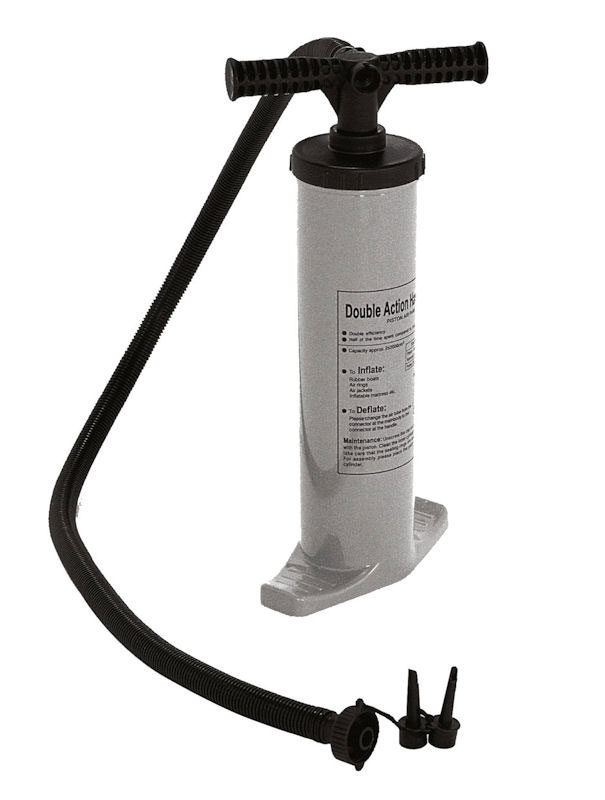 The Dual Action Hand Stirrup Pump is a very efficient hand pump ideal for inflating inflatable kayaks. This is dual action pump meaning it inflates on the up and down stroke.
Dimensions: 45 x 23 x 11 cm.
5L Foot Pump
5 Litre Foot Pump for use with inflatable kayaks, canoes & dinghies as well as other inflatable products. This compact & lightweight foot pump features the option to inflate or deflate. It also comes complete with universal nozzles, meaning it should fit any valve. Inflates 5 Litres in volume per pump up to a maximum pressure of 4.3 psi.
Sevylor Boston Valve
Spare or replacement screw-in boston valve suitable for all Sevylor inflatables. Available in 2 sizes Standard Boston Valve or Mini Boston Valve used of some model floor bladders.